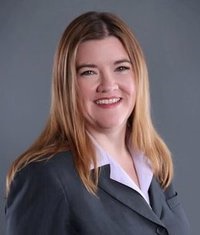 Got a toxic workplace?
I'm Paula Brantner, and I know what a toxic workplace looks like. When you find yourself in a bad work situation, I can help you sort out what to do next, and find realistic solutions for your workplace problem.
As a lawyer for nearly 25 years, I've advised thousands of workers one-on-one, and millions more through the #1 employee rights website, www.workplacefairness.org. But I'm not looking to be your lawyer–there are many fantastic employee rights attorneys who will represent you if that's what you need, and I can help you find them. There's a huge gap between the point at which something bad happens to you at work, and the point at which you may need to file a lawsuit. If you find yourself in a toxic workplace situation, then I can help you move forward.
Finding solutions for your workplace problem

Committed to fixing your workplace problem?  Here are some of the solutions I can work with you to provide:
Progressive and Nonprofit HR Consulting and Training
Sexual Harassment Prevention Consulting and Training
Looking to make your workplace better? Let's get down to work!